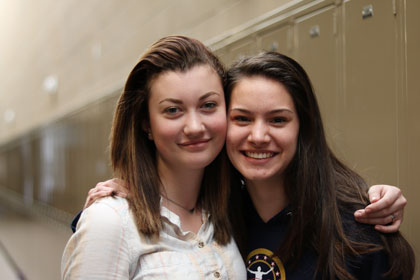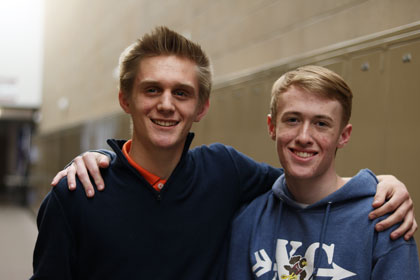 ---
Thank you for your interest in Sierra Lutheran High School!
We are committed to nurturing academic excellence and individual growth in Christ for every one of our students. Our students have the highest college placement rate in the area. We encourage our students to participate in dynamic extracurricular programs ranging from Academic Olympics and basketball, to student government and track and field.
Every Student is Welcome Here
SLHS has a diverse student population, representing over 20 church denominations, as well as students with no church affiliation. Sierra Lutheran High School does not discriminate on the basis of race, color, religion, or national and ethnic origin in the administration of its admissions policies, educational policies, financial aid programs, athletic programs, or any other school related program.
"Every Day is an Open House at Sierra Lutheran"
We cordially invite all interested students and parents to visit our campus. Whether you would like a short tour, or a full day of "shadowing," we would love to show you what Sierra Lutheran is all about. Contact us or call 775-267-1921 for a personal appointment.
Educational Value
The entire administration places a high value on Christian stewardship to maximize the blessing of tuition dollars and minimize tuition costs. Financial aid is available, and approximately 30% of SLHS students receive need-based tuition assistance. SLHS offers a 2% discount for tuition paid in full by July 1, or families can set up automatic electronic tuition payments to spread the cost over 10 – 12 months.
For HIS Students,
Tami Seddon
Principal