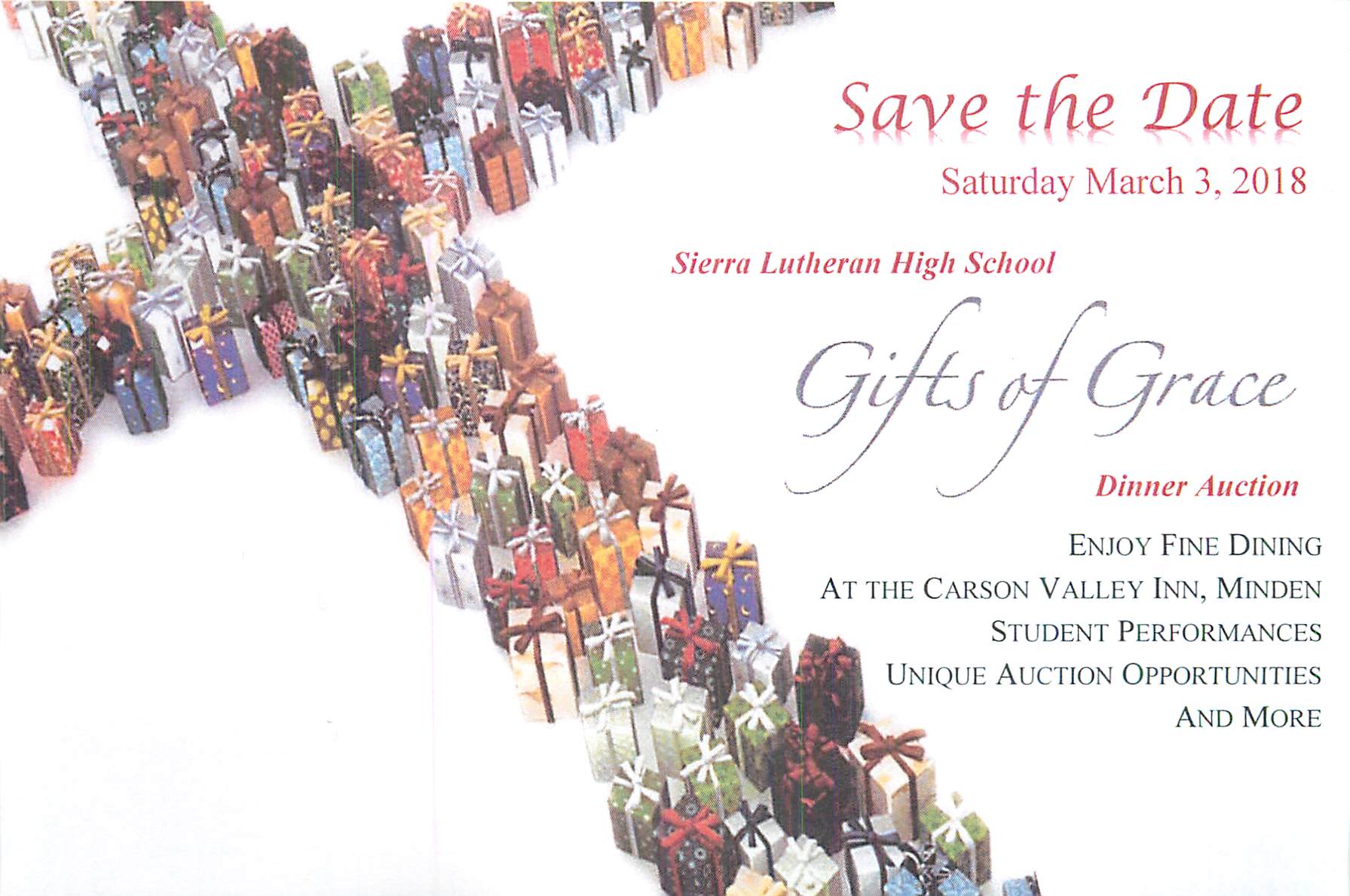 ---
Dinner Auction Details
---
The SLHS Dinner Auction Committee meets every month to coordinate this wonderful fundraising event which supports our student Tuition Assistance fund. This school year, the Dinner Auction Event is on March 3, 2018. The event is held in the Banquet Room at the Carson Valley Inn. 
Anyone and everyone can contribute as follows:
Praying for all the volunteers to have focused time for details, meeting deadlines and overall desire to glorify Jesus in all we do.
Shopping for deals during Black 

Friday

 specials.
Donating a bottle of wine with a minimum value of $10 for the Wine Wall.
Donating an auction item such as a service, fun unique adventure, gift cards, art, items for a gift basket or money to go toward purchases of auction items.
All donations are tax deductible. The donation form is available on this website and at the school office and serves as a receipt. The form should be completed and returned with any donated items.
If you are interested in contributing or have any questions, please feel free to contact us through email at DinnerAuction@slhs.com. The committee meetings for the 2018 Dinner Auction will be held at SLHS on February 26th at 6:30pm.